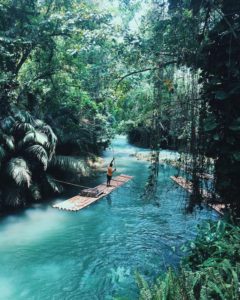 Once prom rolls around in the spring, when things are blooming and life feels like it is beginning again, I immediately start to feel anxious. And every year I realize it's because of  graduation.  I still don't know why it makes me so incredibly melancholy, and it happens whether I know any graduates, or not. And every year, I look at the graduates and can't help but wonder, where will this world take them?  Will the world be kind to them?  Will they struggle?  Will they find jobs?  Will they show up to those  jobs? Will they take chances?  Will they explore?  Will they fall in love?  Will they go out into the world and be brave?
High school reminds me of an island.  You can't escape from it,  you can't change it, you know everyone on it, and it's pretty much the same year after year.  After year.  You have your circle of friends, you have leadership roles, you are a part of something, you cheer for your team and do silly things and you talk about the rest of your life an what you are going to do. You live at home and have free food and a cool bedroom and rules. And then you graduate.  And at graduation I see hope and excitement and happiness and sadness all rolled into the faces of the graduate.   We may never see these faces again.  And that is such a strange feeling.
As all of these kids graduate I wish I could grab them and look at them and tell them to go out and do great things.  So far, you've known everyone on this island.  And if you want to stay on this island that is perfectly fine (especially if it is my daughter :))  Yet, I hope if that voice inside sings a different song, go in search of that also.  Go find a new island or at least explore new islands and see how far you can go.  Maybe it's time to build your own canoe and sail off into whatever world was meant for you.  Maybe this time of year I should start to feel more excited for all the possibilities these graduates could bring us, than melancholy for the uncharted waters.
With love from Grand Haven
Julie
Inspiration:  Moana "How Far I'll Go"
https://www.youtube.com/watch?v=cPAbx5kgCJo
I've been staring at the edge of the water
'Long as I can remember, never really knowing why
I wish I could be the perfect daughter
But I come back to the water, no matter how hard I try
Every turn I take, every trail I track
Every path I make, every road leads back
To the place I know, where I can not go, where I long to be
See the line where the sky meets the sea? It calls me
And no one knows, how far it goes
If the wind in my sail on the sea stays behind me
One day I'll know, if I go there's just no telling how far I'll go
I know everybody on this island, seems so happy on this island
Everything is by design
I know everybody on this island has a role on this island
So maybe I can roll with mine
I can lead with pride, I can make us strong
I'll be satisfied if I play along
But the voice inside sings a different song
What is wrong with me?
See the light as it shines on the sea? It's blinding
But no one knows, how deep it goes
And it seems like it's calling out to me, so come find me
And let me know, what's beyond that line, will I cross that line?
The line where the sky meets the sea? It calls me
And no one knows, how far it goes
If the wind in my sail on the sea stays behind me
One day I'll know, how far I'll go